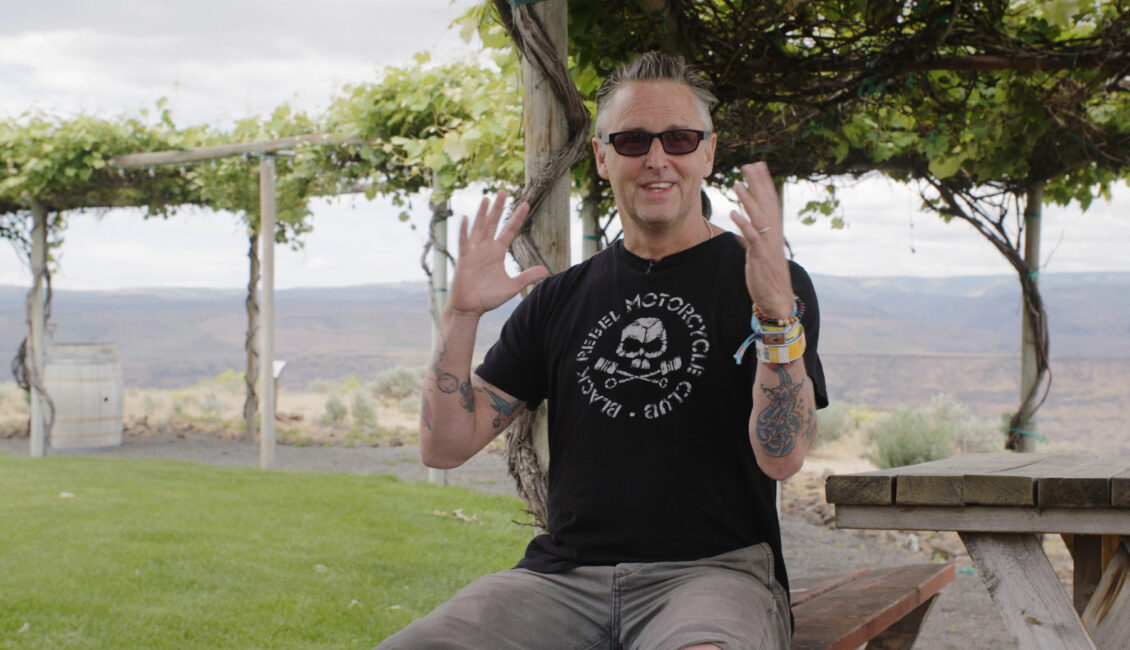 by Allen O'Donoghue
I am a music fan. I live in Ireland. I adore live shows and have gone to thousands over the years. We are spoilt here in Ireland with wonderful, historic venues and I can honestly say, I rarely get jealous when I see venues outside of Ireland that my favourite bands play at.
BUT….being a child of the early internet, I got to witness all the unfiltered wonder that was video and music sharing at the time, and to this day, I can still remember seeing footage from Pearl Jam's first ever Gorge show in September 1993 and thinking, WTF!!!!
The vista just made me want to jump on a plane, pitch a tent and take some hallucinogens and live there forever more. I had never seen anything like it. With each subsequent live show I saw from the Gorge, the love and desire just increased, but, alas I've never managed to get there. So, when opportunity arose to review Enormous: The Gorge Story, I didn't have to be asked twice.
Hitting just over an hour in length, I did wonder at the outset, whether this would be a rushed through, missing the details, kind of movie. With such an illustrious history, how could that all be crammed into one hour, without missing out on some of the elements that have made the Gorge such a magical, must-see venue.
Thankfully, Enormous: The Gorge Story doesn't ever feel rushed or dismissive of the venue's history. Obviously, not every event or story could be covered, but Director, Nic Davis, did a mighty fine job of knitting together the historical context, the bands and the personal stories into one cohesive, thoroughly engaging and beautifully shot, hour of bliss. I was in my element, sitting all alone, with a few beers and just falling ever further in love with a place I've never actually been to.
The movie starts with a focus on the actual geology of the area and how Vincent and Carol Bryan came to own the venue and start up the concerts. Personally, I love hearing stories about visionaries. People who thought something could be achieved, when everyone around them said it couldn't be done, and proved that trusting themselves and allowing the process to happen, can pay dividends, sometimes well beyond what they had hoped or envisioned.
The Bryans saw the potential in a vineyard and took a chance to get people in the door, and thankfully for the rest of the world, they succeeded in creating one of the most picturesque venues this reviewer has ever seen.
The story continues, intermittently introducing us to wonderful up and coming musicians, playing intimate tunes, as the backing chorus to documentary conversations about some of the most memorable shows the Gorge has ever witnessed.
From the first "big" show by Bob Dylan in 1988, through Stevie Ray Vaughan and Pearl Jam, to Dave Matthews Band owning the place for Labour Day weekend, right up to the emerging festivals that have grown out of listening to the people, clearly everyone wants to play The Gorge!
We also meet Pat, a beautiful soul, who brings us through her own history with the Gorge. Hearing her talk about the pilgrimages she and her sister Marianne would take to attend the shows, filled my heart, and was, for me, just as important to this movie as any discussion about the bands that have played there. Also, let's be clear, it is a clearly a commitment to even get to the feckin venue, so you gotta enjoy it when you get there.
I don't need to tell anyone about how beautiful the Gorge is as a venue, just look it up and you'll see, but Enormous: The Gorge Story, gives us so much more than that. The viewer gets to feel, understand and connect with the importance of nature and music. I truly believe we are intertwined, and this is what makes places like the Gorge, come to be more than just another venue. This movie beautifully dissects the important elements and lays them out for us all to see and enjoy!
Oh, and how the hell has the stage not fallen into the canyon below?!
Allen O'Donoghue is a live music fan and the Host of the Allen O'Donoghue Motivation Interview Podcast.