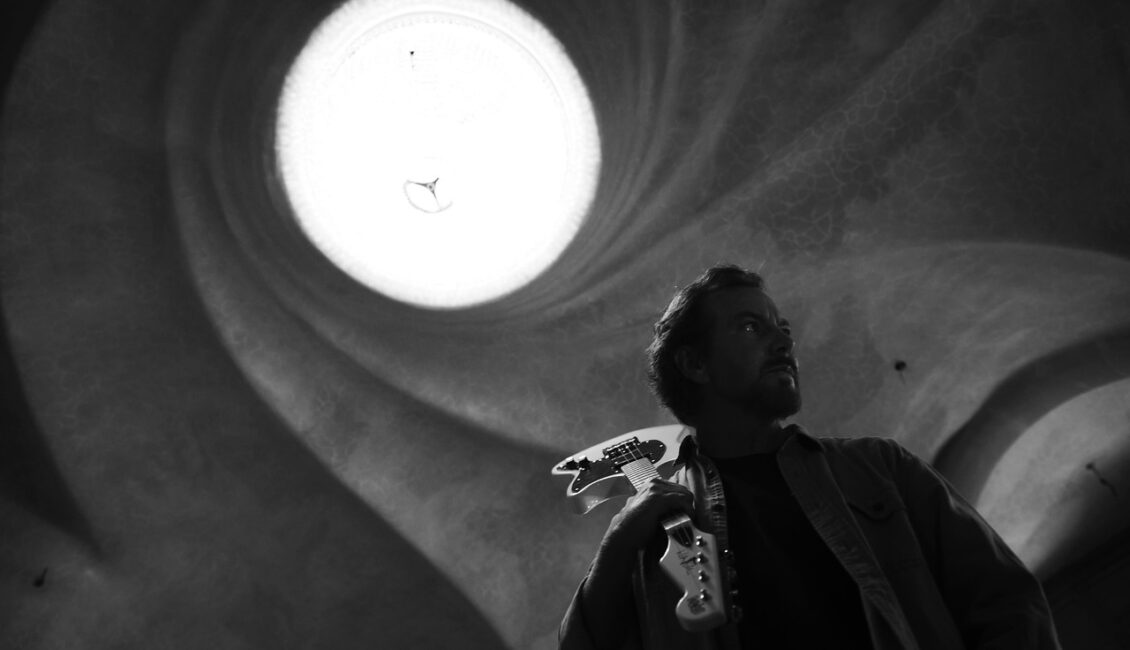 By Chrissie Ferguson
Danny Clinch is the master of photography. While he captures his subjects through the perfect use of mood and atmosphere, Clinch does even more than that.
From behind the lens, he has the ability to encapsulate a single moment in time that transports a viewer back to a favorite concert. And for those who could not make the journey, that same image evokes such excitement and emotion — with every glimpse of the photograph — that the viewer actually feels as if he or she had actually witnessed that moment in time.
While many of Clinch's photographs are action-packed — like my personal favorite of Eddie Vedder leaping across the stage at Wrigley Field in 2016, there is a quiet beauty in his still shots of individuals. It is the mysterious mood of Clinch's Eddie Vedder prints, currently on sale to help Ukrainian refugees in the U.S. and Europe, that made me curious about the backstory of this Barcelona 2019 photo shoot.
CHRISSIE: I know these photos were taken in Barcelona in 2019. What was your vision for this photo shoot?
DANNY: Ed has always been a big fan of the Gaudi architecture. When we were in Barcelona, the year prior when Pearl Jam had played, we went and visited the Gaudi apartments — Casa Batllo — and the Gaudi Cathedral.
CHRISSIE: Both of the images are really beautiful. At that time, were the photos taken for a particular project, or were you just thinking that you would use the images down the road? Did Eddie know that he might be using these photos for an album cover?
DANNY: We shot there because he loved and I loved it. And when we were visiting the last time, we said that we wanted to get back there and photograph in that building. That was our goal all along because I think Ed knew that eventually he was going to make some music.
CHRISSIE: Was the background for the Eddie Vedder: Earthling album cover an image that was painted on the architecture?
DANNY: No, that's a straight up photograph that has the coloring put into it. None of the Gaudi architecture has a 90 degree angle. Everything has smooth curves, mimicking nature. And inside the one room, that little circular thing is actually a light – a chandelier of some sort. And then around it almost looked like the inside of a shell to me. So I got down really low and was photographing up to the ceiling. So that's what that is.
CHRISSIE: The mood is more somber and serious in both images. Is that why you and Ed specifically chose these photos as part of the sale to help support the Ukrainian refugees?
DANNY: I don't think so. I think we just wanted to choose images that we loved. Now that you mention it, I think that's an interesting observation. A lot of times people will read things into your photography that you didn't intend. And sometimes, at the end of the day, you might say, "Oh yeah, that's what I was thinking."
People find a way to attach a meaning to it. I would say it's like writing a song and they ask, "What does that song mean to you?" I'm sure Eddie gets asked that all the time. And he says, I would rather you put your own meaning to it, through whatever your life experiences have been, that will inform what you believe this song is about.
That's how I feel about photography. You can look at it and determine for yourself, through what you have been through in your life, what it means to you and how you should feel when you look at it.
CHRISSIE: As artists, we are proud of our work and our individual pieces, whether it's song writing, writing, photography, art…and I was just curious what you are personally proud of with these photos. What do they mean to you?
DANNY: I felt that the imagery that was chosen was meant to reflect the vibe of the record – whatever that might be. I'm most proud of the fact that I have a relationship with Ed where he trusts me to come out to Barcelona and collaborate on something together…and to know that we are on the same page, in terms of the things that we like visually. I'm also as happy with them (the photographs) as, I believe, that everyone else is.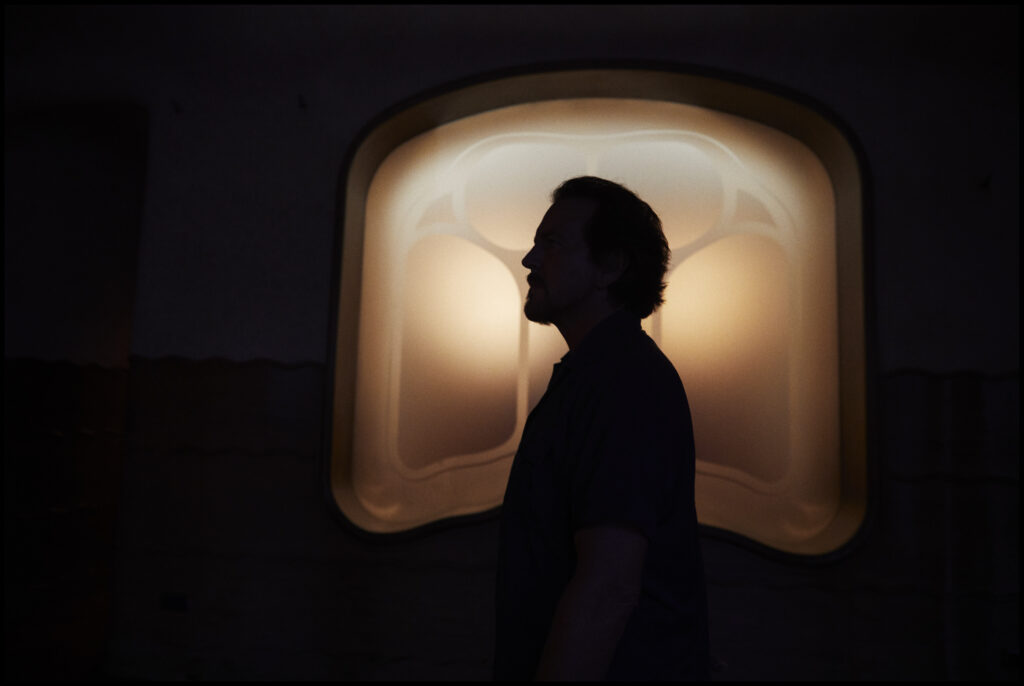 A huge thank you to Danny Clinch for taking the time out of his very busy schedule to speak with us at the Wishlist Foundation.
The sale for each 8X10 Eddie Vedder print will run through Monday, June 20th. Not only will these prints be the perfect Father's Day gift for the Eddie Vedder fan in your life, but 100% of the proceeds will support Pearl Jam's efforts with Ukrainian refugees in the U.S. and Europe.
Head to Transparent Clinch Gallery now to purchase one of two Eddie Vedder prints, or both, for Dad or yourself. Prints are $200.00 each, and there is an option to pay in four monthly installments.
Consider adding custom framing. Simply click on the "custom framing" option along the top of the page and select the size of the print you are purchasing (8×10 in this case). Then, add it to the cart along with the print. Contact [email protected] with any questions.