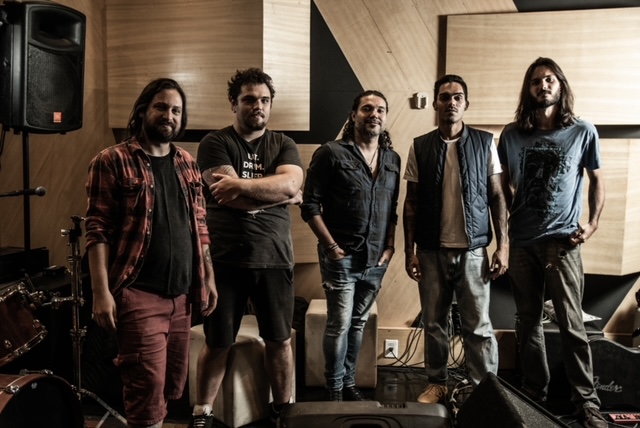 Black Circle is not only one of Eddie and Jill Vedder's favorite Pearl Jam cover bands, but the band is revered by many others, too. Just check out their Facebook and instagram accounts that boast 45,000 followers!
It is no wonder that the Brazilian band has an enormous fan base. Black Circle—which consists of Lenny Prado on vocals, Nyck Magnani on drums, Sergio Filho and Luis Caetano on guitars, and Gabriel Z on bass—perfectly emulates hits by Pearl Jam, Sound Garden and the Red Hot Chili Peppers, to name a few.
I had the great opportunity to interview the band in 2020 when their first album, Mercury, was released. Their touring schedule had been brought to an abrupt stop, due to COVID, but the pandemic did not stop the band from playing music together. Instead of performing on stage, the band streamed their music live into our living rooms. During these livestreams, the band gave back to others by raising funds for very important causes, like EB Research Partnership.
Now—two years later—Black Circle's second album, Pandora, has been introduced to the world. Check it out now on all streaming platforms. There's some influence of metal, but there is also a hint of the influences of Pearl Jam and Sound Garden. Some of my favorites on the album include "Open Letter" and "Dragonflies." But you need to check out Pandora for yourself because its eclectic composition of sound and lyrics provides something special for every music lover. Head on over to Blackcirclebc.com to check out Pandora, and grab some merch while you're there!