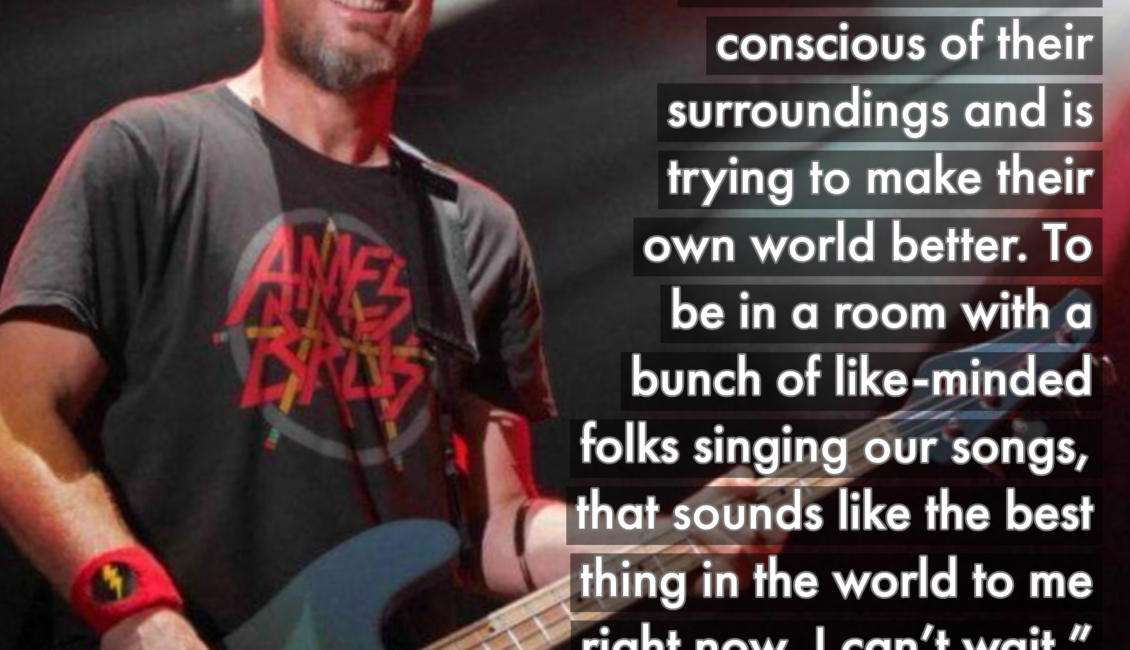 It was so exciting to see Wishlist Foundation and Team McCready mentioned in Variety's article celebrating Pearl Jam's 30 years of success!
As we celebrate our own milestone of 15 years as a nonprofit organization this September, it has been a privilege and an honor for all of us at Wishlist Foundation to lead the fan community, along with Jeff Ament's Army, in supporting Pearl Jam – the band that has inspired us to be activists for the environment, health, and social change.
We are grateful for the generosity and support of the entire Pearl Jam community throughout the years. We look forward to seeing you all soon at the preparty fundraiser event for Sea.Hear.Now Festival on Friday, September 17, 2021 from 1PM+.
Happy Pearl Jam 30 & Wishlist Foundation 15!
Team McCready#pearljam30 #wishlist15 #thisismykindalove
Excerpt:
"We're constantly working on how we can make that experience better and get more tickets into the hands of the fan club members. It really is our goal," says Bierman. At one point, the club had more than 200,000 active, dues-paying members, and while Bierman politely declines to give a current figure, he says, "enrollment is pretty consistent, and we do see some new interest. We also have quite a few diehards who have been members since the very beginning."
Those diehards have kept the Dead alive long after Garcia's death, as the John Mayer-featuring Dead & Co routinely sell out stadiums and amphitheaters where the pre-show tailgate scene is as free-spirited and convivial as it was 50 years ago. "Walking around that parking lot in Vegas was so great," Ament says. "Half of it was people making jewelry and food, and half of it was Grateful Dead mafia. You could tell right away which was which." He adds, laughing, "That's probably what will happen to us. In 20 or 30 years when there are only two of us left, we'll be out playing with John Mayer and somebody else."
Although one can certainly have fun tailgating before or after a Pearl Jam show, hardcore fans have been more apt to mirror the band's commitment to activism by creating charitable organizations of their own. They include Jeff Ament's Army, Team McCready and the Wishlist Foundation, the latter of which has raised more than $1.5 million since 2004 for environmental, health and social change causes championed by Pearl Jam's Vitalogy Foundation.
"After this sabbatical we've been on, there's nothing I want to do more now than play music with the guys in front of an audience — to smile and share that love that we feel from the music and the community," enthuses Ament, who will return to the stage with Pearl Jam Sept. 18 at the Sea.Hear.Now festival in Asbury Park. N.J. "When I think of a Pearl Jam fan, I think of someone who is conscious of their surroundings and is trying to make their own world better. To be in a room with a bunch of like-minded folks singing our songs, that sounds like the best thing in the world to me right now. I can't wait."
To read the full article by Jonathan Cohen, visit: Pearl Jam's Secret to 30 Years of Success? Follow the Grateful Dead Playbook