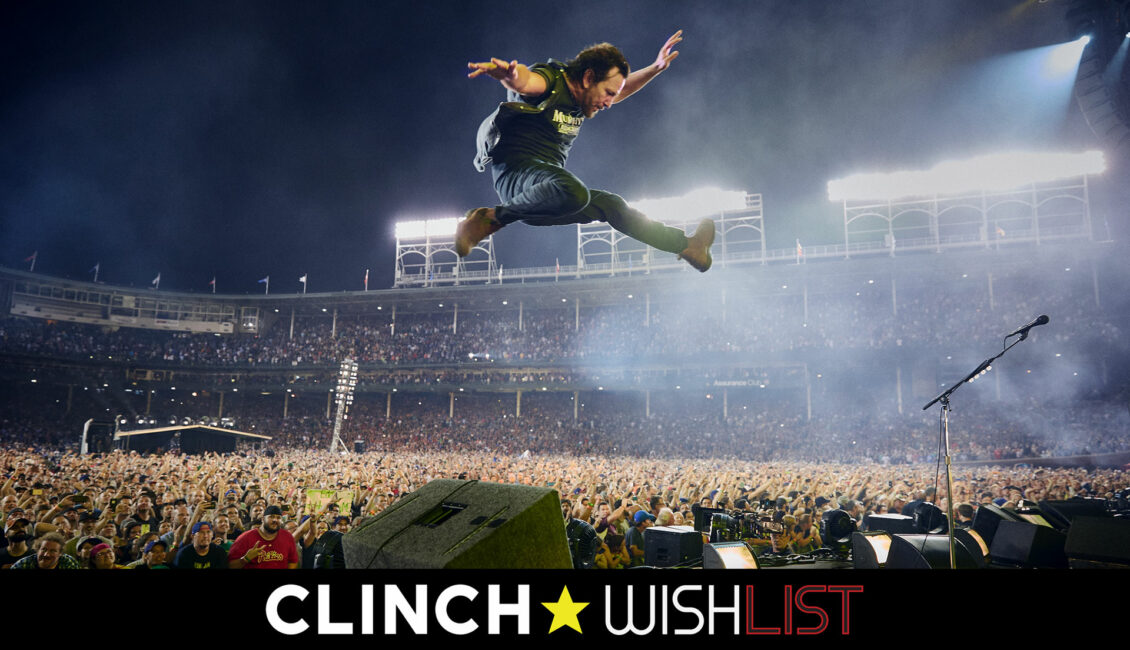 Wishlist Foundation is honored to welcome renowned photographer/film maker/documentarian Danny Clinch as a special guest to their Pearl Jam fan-run fundraiser event at the Showbox SoDo before the band's second night of The Home Shows at Safeco Field on Friday, August 10th.
Clinch will host a special "Clinch Crates at Wishlist" pop up shop at the fundraiser tailored towards the die-hard Pearl Jam fan community that Wishlist Foundation serves.
After coming across boxes of prints from my archive that were in my storage I thought about doing a Pop Up Gallery / Sale of these prints. Many I had printed myself, after long hours in the darkroom I had several additional prints that were almost identical. Into my archive they went, I had kept 'em all. We decided to make an old school crate digging style event in honor of music and vinyl lovers everywhere. This time, I will concentrate on my Pearl Jam archive and those artists who have a connection to them in some way. Come and flip through the photographs, while listening to some great tunes. Thank you to the Wishlist Foundation for having us.

– Danny Clinch
Clinch joins Wishlist Foundation in support of The Home Shows, Pearl Jam's massive initiative to spotlight efforts across Seattle to address the region's homelessness issue. Over the past 28 years, the City of Seattle's population has grown by 40%. The region's homelessness population is now the third largest in the country, with over 12,000 people living without shelter on any one night. A portion of the proceeds from Clinch Crates at Wishlist will be going to The Home Shows and support homeless initiatives.
Fans attending the Wishlist fundraiser will have the opportunity to purchase rare Pearl Jam prints and photos of other legendary musicians taken by Danny Clinch, dig through his crates full of photos, and meet the photographer himself to find out more about the stories behind his work.
This special one-day Clinch Crates at Wishlist event is open to the public from 12 – 5 PM on Friday, August 10th, with the fundraiser open until 7 PM. All ages are welcome at the Showbox SoDo, 1700 1st Ave. South, Seattle, WA. Tickets can be purchased for $10 at the box office the day of the event, or in advance from the Showbox Presents. Visit Wishlist Foundation for more information.