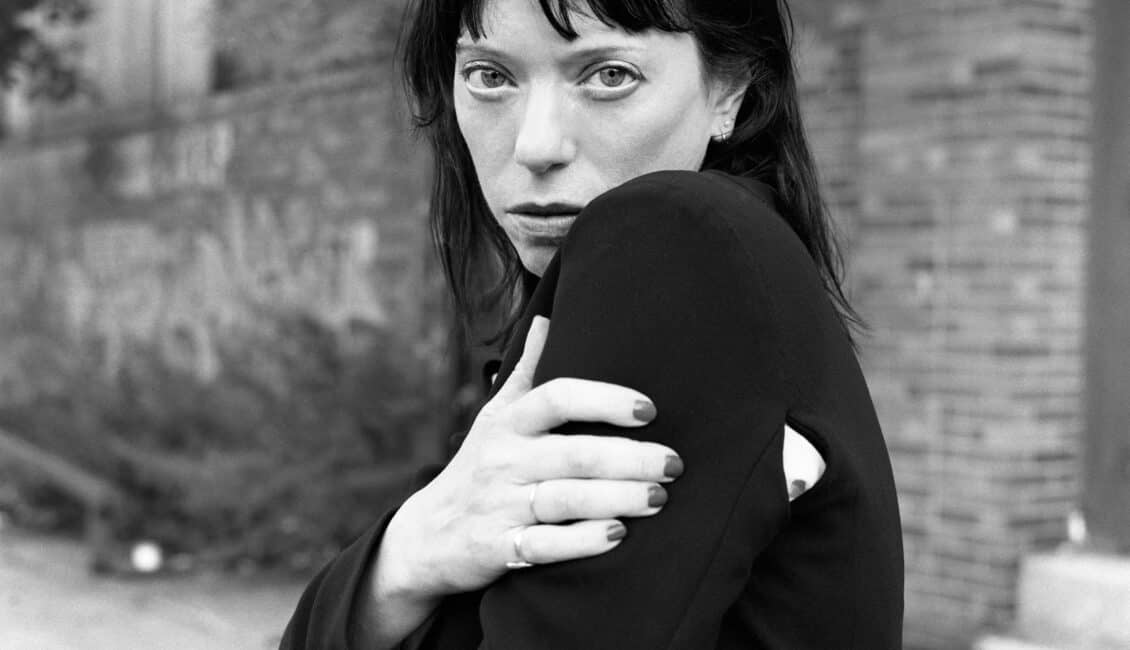 If you grew up in the 80's, Sunday mornings were the most anticipated day of the week. Why? Because Casey Kasem's gentle, Hollywood-style voice resonated through the trusty boombox speakers as he enthusiastically announced the top 40 songs of the week.
Really, could there be anything cooler than spending your morning listening to the American top 40? Well, maybe just one thing – getting a sneak peak (er, listen) to the top 40 songs before they hit the soundwaves.
Audio Engineer, Tour Manager, and Composer/Musician – Dana Wachs – had the opportunity to do just that. From an early age, Wachs was exposed to a wide range of music, thanks to her father.
"My dad worked in radio for most of my childhood and young adult life," Wachs says. "I was brought up in the environment of DJ booths and promo LPs being sent in every week to get new music on the top 40 hits back in the 80s."
Grateful for the spectrum of music that she was exposed to as a kid, Dana explains, "I'm sure everybody's childhood top 40 is the best in their mind, but we had the Cars and Stevie Wonder, and every band was either new wave or R&B."
"We also had New Jack Swing, which was a whole new sonic signature for top 40," Wachs continues.
While Wachs' love of music may have begun at the radio station, her own musical talent began at an early age.
"I began playing the cello at 9 and then switched to bass guitar. I was gifted in acoustic and just taught myself tabs and chords," a talented Wachs shares.
Only 10 years later, at the young age of 19, Wachs was living the dream.
"I had my bass and was always playing. I had met a guy in a band and went up to New York to see his band play with another band," Wachs reminisces. "And in casual conversation, the band said, 'Our bass player is leaving. If you know anyone who plays, let us know.' I auditioned and got the job."
Within two weeks, Wachs had moved to D.C. and was on her first U.S. tour, playing bass for the D.C. punk band, Holy Rollers. The band opened for 7 Year Bitch – a Seattle-based, all-female punk rock band.
It was during this tour that Wachs' passion for music took a turn toward sound as she learned the tools of the trade from the late Lisa Faye – sound engineer for 7 Year Bitch.
"She (Faye) kind of got me thinking about sound as a possible path," Wachs remembers. "On that first tour I was learning a lot about the tools on stage. She was very instrumental in holding my hand and answering questions."
"She also showed me that doing sound was not just a technical role, but it could be very creative," continues Wachs. "She showed me different effects she would use for different songs on the lead vocalist."
After the Holy Rollers broke up, Wachs began working in the kitchen and taking tickets at a D.C. club called The Black Cat. It was inside this venue that Wachs' new-found passion for sound was fostered by Nick Pellicciotto – FOH (Front of House Engineer) for Fugazi and the main house engineer at The Black Cat.
"I would just watch over his (Nick's) shoulder, and he was extremely patient with me," says Wachs. "He explained everything to me. That really piqued my interest."
Wachs wasted no time getting her feet wet in the sound industry. In 1997, she moved to New York where she gained hands-on experience as an intern with Greene Street Recordings. It wasn't long before Wachs took the reins as the regular house engineer at the club Tonic in Manhattan's Lower East Side.
By 2002, Wachs was the TM (Tour Manager) and FOH Engineer for the Canadian musician "Peaches," who toured as an opening act for Queens of the Stone Age.  Wachs' first international tour was in 2003 with Cat Power. 
With an impressive resume already under her belt, Wachs became one of the most sought after audio engineers in the field – working with bands like MGMT, St. Vincent, M.I.A., Grizzly Bear, Foster the People, Nils Frahm, Deerhunter, and Jon Hopkins.
While touring with a band seems like a glamorous job to many, Wachs explains that it is not easy to be out on the road 9 to 11 months of the year. 
"You are talking about at least a 12 hour day, every day," says Wachs. "It's a lot of time without privacy…without the food you want to eat or need to eat. It's a lot of work."
"You have to love what you do. That's the bottom line," Wachs continues. "If you don't love it, you are going to be miserable. I find that once I'm on the road it usually takes a day or two to get into tour mode. They are very long days, but they can be super rewarding at the same time, and occasionally you get a day off."
Prior to the pandemic, Wachs was not only busy with touring but with composing music as well. She also enjoys performing under the name "Vorhees" and has two releases with Styles Upon Styles.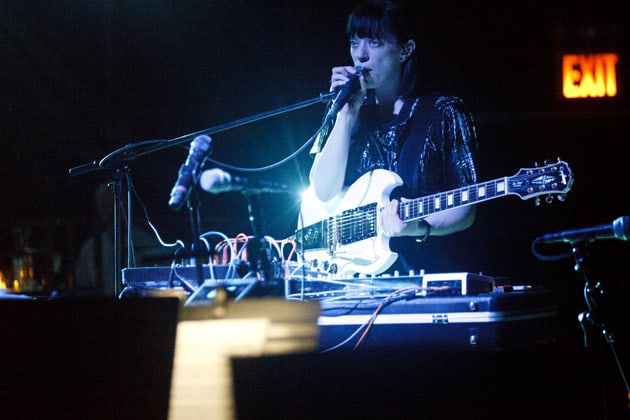 Currently, Wachs is composing her first feature film score. While she feels fortunate to be working on this project, she is still looking for a steady job and income.
Unfortunately, Wachs isn't the only one in the live music industry who is struggling to find a job. According to livedesignonline.com, hundreds of thousands of people in the industry have been impacted by the economic losses caused by the consequences of COVID-19.  
"I essentially lost 95% of my work for the year," Wachs explains. "At the beginning, we did not know how long this was going to last. We had hopes that shows would come back in the fall, but that was not the case."
Since so many people all over the world have lost jobs during the pandemic, jobs unrelated to the sound industry are also difficult to obtain.
"Even service jobs are hard to come by because everyone is trying to find a job," Wachs says.
"The only thing that has come through, which is something that I really wanted to do anyway, was be a poll worker on election day," a smiling Wachs explains. "I really wanted to contribute, and to take part in this very important election was important to me."
Pearl Jam Community, please consider helping Dana and other techs and engineers who are out of work and in need our help. Amazon and Target wish lists (set 1, set 2, and set 3) have been released. Simply click on one of the links and make someone's day by purchasing one or a few items on a wish list.
Let's give back to those who bring us so much joy – concert after concert. We are all in this together! Thank you for your continued support.
Learn more about Dana and her career by watching our full interview right here on the Wishlist Foundation website.