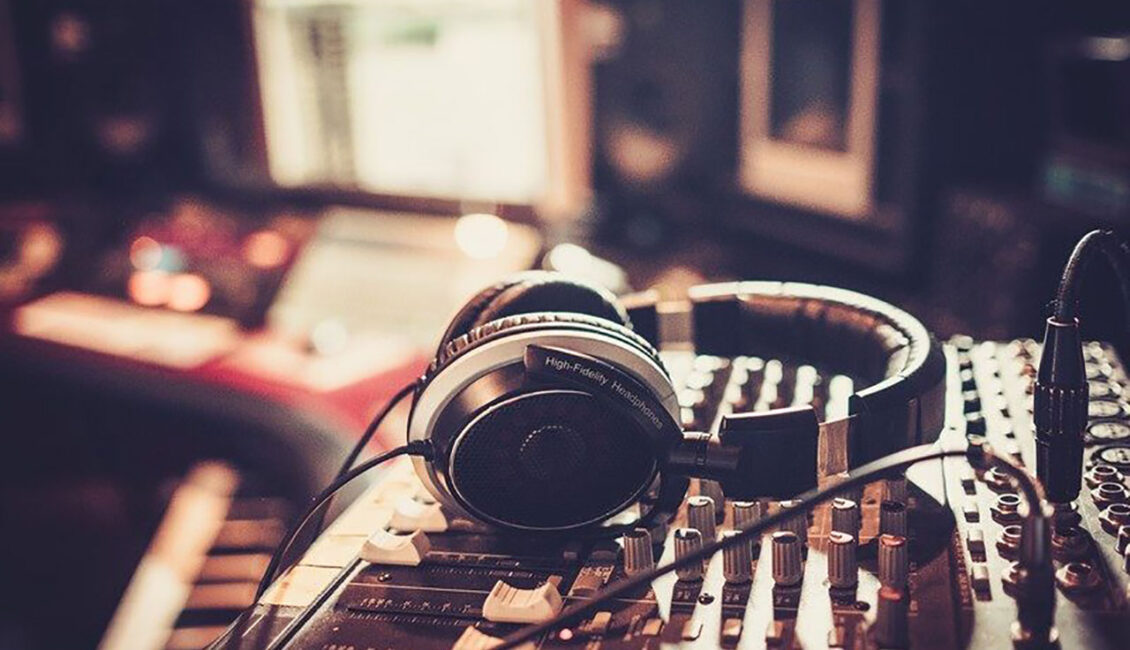 Pearl Jam community, we are all a part of the "tree of sound." The techs and engineers provide the light and the rain – the behind-the-scenes magic in the live music industry. And with their help and their talent, the tree thrives…all live music thrives.
When the tree thrives, it produces oxygen. And that oxygen—that music—keeps us all alive. Without the sound and the light, the tree does not truly live, and let's face it – neither do we. Therefore, our support for techs and engineers in the live music industry must continue.
Below is "Set 3" of the wish lists that we hope to fill through "Phase Two" of the "Speed of Sound: SoundGirls Awareness Project." Please simply click on a name below to help fill a wish list for a tech or engineer in need. You can purchase one item or a few. Every little bit helps. Thank you all so much for your continued support.
Nicole Wickert from Victorville, California
Seeing the connections between band, crews and fans that make up an entire music family literally never gets old and gets my creaky body out of the bunk each show day.
Elisabeth Weidner from Santa Maria, California
I am a Sound Designer/Composer for theatre, and I also work at a music venue as a local Sound Engineer. I have done everything from Front of House, Monitor Mixer, and A2 to load-ins/outs, backline, and truck packs for touring bands that play my venue.
Amy Truong from Anaheim, California
I am a theatre technician at a college and have worked there for almost 10 years. I am also an audio technician for three different sound companies in Southern California.
Jen Hu from San Diego, California
I have a passion for music that drives my design work. My heart is in the connection sound has to our lives and my design philosophy is about removing the barriers that disrupt enjoyment of the experience. I was working as a sound engineer for regional theatre, at my church, and at local music venues. I miss live music and theatre and can't wait until everything opens up again. 
Whitney Olpin from Burbank, California
I am an independent touring monitor engineer based in Los Angeles. I have been out of work since March due to the pandemic. I'm a new mom to a 5 month old baby girl named Juliet.
MJ Kaczka from South Pasadena, California
I'm a Tour & Event Manager of 25 years. I work on large scale concert tours, as well as some of the largest music festivals in the US.
Daniel Knowles from Los Angeles, California
Leticia Castaneda from Los Angeles, California
I have been working as a freelance live audio mix engineer and stage technician since 2004. I was 15 years old in 1992 when I saw Temple of the Dog perform Hunger Strike at Irvine Meadows. On that day, I realized that unity through music is the primary goal, and I have dedicated my life to this ever since. Thank you!
Lizzy Erickson from Los Angeles, California
Aeriel Scott from Los Angeles, California
I am an independent musician who provides live music services within the Los Angeles area. Services include independent shows in venues around the Los Angeles area and live music and/or sound support for corporate and community events.
Chez from Los Angeles, California
I am a live sound engineer who has nearly 20 years experience. I'm currently hanging out at home fostering kittens for a local rescue, which is why I have so many kitten supplies on my wishlist!
Helena McGill from Los Angeles, California
My name is Helena McGill and I am an audio engineer working at the intersection of art, immersive technologies, and spatial music mixing. I got my start in the film industry as a sound mixer and post production sound designer, and have pivoted towards working with spatial formats (binaural, ambisonics) for music, VR, and multichannel audio installations.
Tatiana Peavey from Los Angeles, California
Just a girl mixing bands for a living, I loved mixing festivals where I'd have the opportunity to work with many bands/groups in a day!
Christina "Chris" Castillo from Los Angeles, California
Hi Friends! I'm Chris(tina), an audio engineer that has worked in live production and recording studios for the better part of a decade. I'm currently LA-based, but I began my career in my hometown of Chicago. I've spent the last 5 years primarily in live production, both as a union stagehand and audio engineer for tours and local events, both large (stadiums) and small (clubs/private events).
Jess Jacobs from Los Angeles, California
I am/was a dedicated MON engineer for Ella Mai and a Jill of all trades for many groups, including Pussy Riot, Tessa Violet, Sylvan Esso, Joan Osborne, and more. I regularly volunteer with Soundgirls and am thankful for this support in this very trying time. I am currently building my studio mixing career, but it is incredibly slow and that extra unemployment ran out so things are getting to the wire.
Hannah Abrahim from Los Angeles, California
As a first generation American, I entered the music industry as a singer-songwriter without much support from my parents, but rather a love for storytelling and connecting with my peers spiritually. While I have attained incredible session work for NBC's Brooklyn 99 and MTV's Siesta Key, I also take pride in my ethnically diverse background to blend my cultures while presenting a unique sound as a visionary in the R&B/Neosoul/Pop worlds.
Alana Aquino from Los Angeles, California
I am currently a student pursuing a B.S. in music industry. I've held a few internships in creative sync licensing and digital marketing for artists, but currently I am managing a band who is in the process of releasing music without the help of a tour to bring exposure and income.
Sara Bennett from Seattle, Washington
I am/was the Production Coordinator for Pearl Jam and other artists. Thank you for any assistance you might be able to lend!
Christina Moon from Seattle, Washington
Chelsea Joyce from Eugene, Oregon
I'm a Production Manager for two venues—a 1200 capacity historical theatre, and a 5000 capacity outdoor amphitheater. Prior to Production Managing, I ran live audio and mostly mixed monitors. I'm currently 37 weeks pregnant, and will be welcoming our baby boy in just a few weeks!
Karen 'Jasper' Gacula from Scottsdale, Arizona
I have been working in festival live music industry for over 25 years and have been active in festival production ever since all over the US. I started out with small touring as a production and band assistant as well as worked for local promoters in the Northwest and Southern California for at local venues and arenas. I have also been a single parent for 13 years and juggling a career in music along with learning how to be a full time parent to a new teen.