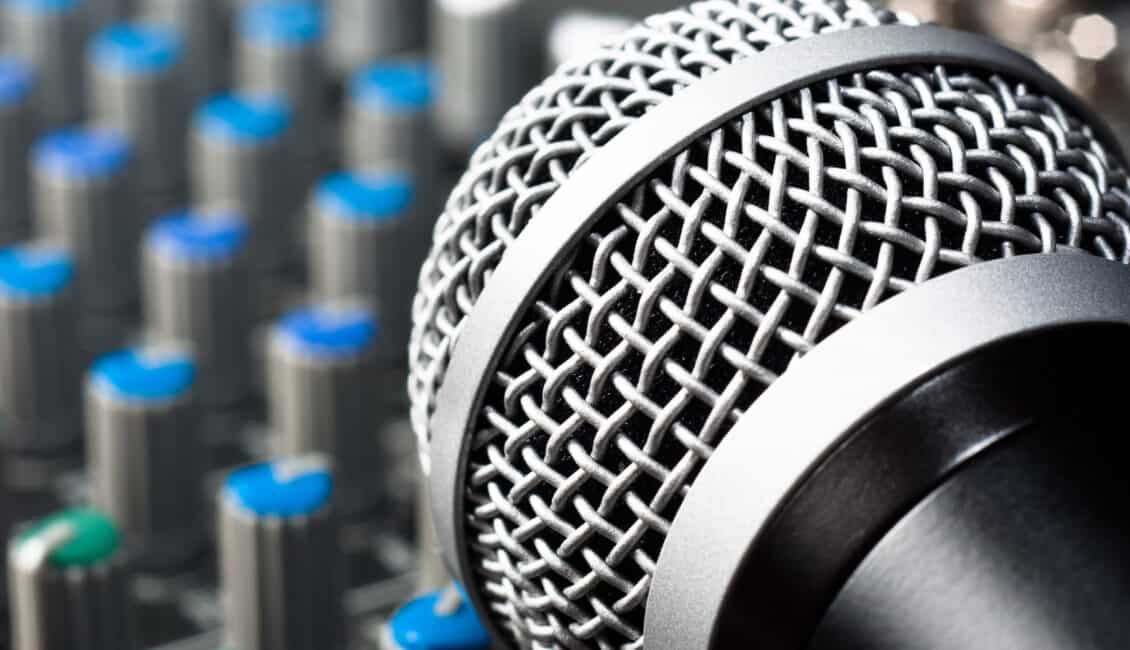 Pearl Jam community, we are all a part of the "tree of sound." The techs and engineers provide the light and the rain – the behind-the-scenes magic in the live music industry. And with their help and their talent, the tree thrives…all live music thrives.
When the tree thrives, it produces oxygen. And that oxygen—that music—keeps us all alive. Without the sound and the light, the tree does not truly live, and let's face it – neither do we. Therefore, our support for techs and engineers in the live music industry must continue.
Below is "Set 4" – the final wish list that we hope to fill through "Phase Two" of the "Speed of Sound: SoundGirls Awareness Project." Please simply click on a name below to help fill a wish list for a tech or engineer in need. You can purchase one item or a few. Every little bit helps. Thank you all so much for your continued support.
Rossella Bottone from Dublin, Ireland
Hi, my name is Rossella and about five years ago, as I turned 40, I left my corporate job to study live sound engineering and embark on a career that felt closer to my heart. Doing sound felt so natural to me that very quickly I started to freelance and work with bands, music venues, and with theatres, too. I toured nationally and internationally with bands and theatre productions, and I just loved it. Unfortunately, since March 2020 all the music venues and theatres here in Ireland have been closed down, and it looks like they'll stay closed for another year. So I'm keeping myself busy getting better at repairing guitars, basses and cables (as you can tell from my wishlist). Thanks a lot for helping out. I was a Ten Club member in the late 90s/early 2000s and saw Pearl Jam live about 20 times. They have been a big part of my life. I also attended a Wishlist Foundation party back in 2011, when I flew to the US for the PJ20. Great memories! Thanks a lot for looking after us techies!
Therese Hartwig from New Westminster, BC, Canada
I'm 63-years-old and have been doing this forever. I was one of the first women in my city to do live sound back in 1979. Pre-Covid19, I worked in the local stagehand union in various departments but still prefer sound. I've been called Grannie T by the younger generation, and I am known for looking out for the new young people on the job. I've trained teenagers who are now full members of our local. I can't wait to get back to work, but… well, we think next year, perhaps. I'm worried I'll be too old! Thank you for your assistance in these uncertain times. I hope you and your loved ones are safe and healthy.
Bryony October from Brighton, UK
Jewel Fraser from Trinidad and Tobago
I am a Caribbean writer who began a new career as an audio podcaster last year, producing audio stories for an international development news agency. I am eager to further develop my skills in sound design.
Margarita Santiago from Mexico
Charlotte Mai Jacobsen from Denmark and London
I have been volunteering and freelancing within live events for the past 10 years in Denmark. I finished my BA in Music Business last summer in London, where my dissertation was on Sub Pop and have now – because of the situation – decided to go back to university in London to do a masters in Entrepreneurship, Law & legal within music, to better my skills and chances for employment and to start my own management company. I truly believe music brings people together, despite culture differences and beliefs.
Sana'a Jaber from Toronto, Canada
I'm a female Soundee refugee, Lebanese based in Toronto. I work on Film & TV & Documentary projects. I have a master's degree in Sound Design. Having some equipment would really really help me get into the industry here in Toronto and pursue my career.
Chelsa Roberts from Edmonton, AB Canada
I work as a live sound engineer in Canada. I was working in venues and festivals in my city until the pandemic and have not worked since March. My house tech position is no longer, due to the venue closing because of the pandemic.
Marian Greska from North Vancouver, BC Canada
I was a freelance sound mixer for live concerts, corporate and broadcast television. I love the community and miss my work families.
I'm a lighting designer. This means that I'm designing the scenery on stage as well as the light show. I'm programming the show and normally I would go on tour with the band I did the design for. All of this isn't happening since March and won't happen before next year, so I found an alternative job. But since this is not the job I learned and I am not well-paid, it is hard to save money for basic baby stuff.