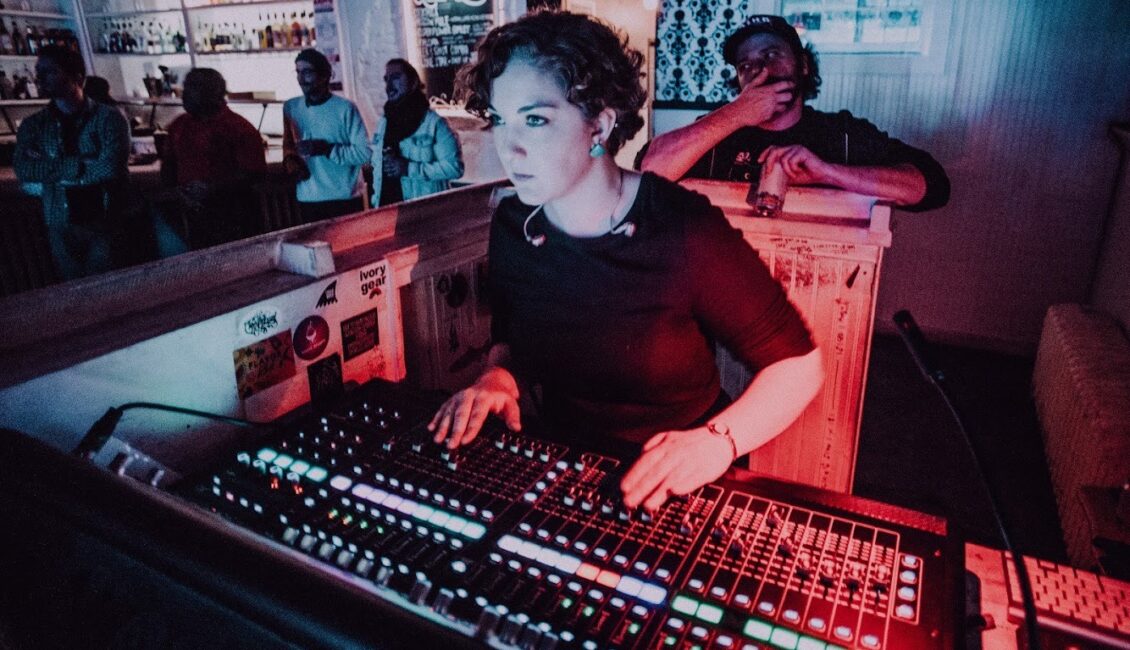 By Chrissie Ferguson
Each one of us is born with a dream. But it is not until we can speak and think for ourselves that we are able to proclaim our dreams to the world. "I want to be a ballerina, an astronaut, a race car driver, a football player, a doctor, an artist, a singer." 
The older we get, the more time we spend looking for signs, trying desperately to figure out if that young child's dream was meant to be or if there is another path that we are supposed to follow. Signs appear – shiny ones and rusted ones, too. The shiny ones seem like the safe bet. "Head this way," one says. "Keep going," says another. Or what about the one that might be deceptive -"If you want more money and happiness, choose this path"?
Shiny signs can sometimes be helpful. But what about the rusted ones? What if you stopped to look at them more closely? What would they tell you?
While we don't all know exactly how to read the signs throughout our lives, there are the lucky few who know just what to look for. It's the sign that helps one discover a passion for a different career that lifts the soul – a sign that says, "This is it!"
Sound engineer, Willa Snow, knows all about discovering that new-found passion in the midst of following another dream.
Snow, who began singing and playing her guitar in coffee shops and in small venues when she was 15-years-old, attended Santa Fe University of Art and Design to pursue a career as a singer/songwriter. But her path changed, thanks to one particular course in recording technology that was required for her major.
"I had initially gone to college to become a singer-songwriter, doing the whole Taylor Swift thing," Snow laughs.
Snow fondly remembers her first week in the recording studio and how quickly she became passionate about audio.
"The minute I realized there were different types of microphones and that they all had their own tonal quality…and how you can use the space as an instrument, in addition to the instruments themselves that are in the space….and really find ways to create soundscapes with the use of microphones, positioning, structure, compression…all of the little details that go into making a record. The whole process completely captured me, and I was sold," Snow gushes.
After trading in her voice and guitar for a major in engineering, Snow gained hands-on experience as a student by working in recording studios. Upon graduation, she moved to Texas where she took her first job in live sound for a local production company. All signs pointed forward, and four years later, Snow has an impressive resume as an independent FOH (Front of House) engineer, monitor engineer, and system tech in clubs and theatres in Texas.
While Snow says that she has many favorite moments in her career thus far, she shares that one of her more exciting experiences was when the Jimmy Fallon Show came to Austin.
"I work at Bass Concert Hall, which is the large Broadway touring house here in Austin, Texas," explains Snow. "Jimmy Fallon decided to come and visit UT for the week. It was the largest setup we have ever had. We actually drilled holes into our space to make cable runs happen. The crew was an A plus, top notch, group of amazing people…amazing technicians…it was such a well-oiled machine."
"To get such a huge production to fit inside a space in such a short amount of time was such an amazing experience to see how all of that worked," Snow says.
With a glimmer in her eyes and a clear passion for her career, Willa encourages young women who are interested in sound to get involved.
"There are a million different ways that you can get involved in the industry," explains Snow. "A lot of people start by getting involved in their churches or their schools. If there is a summer theatre program, that's a great place to start as well."
"If you are old enough to go to shows and you like what you are hearing or what you are seeing – at an appropriate time – feel free to come up to the front of house booth and just say hello and introduce yourself," Snow encourages. "Most of us are giant nerds and like to share what we do. We are happy to hang out and answer questions and help in any way that we can."
Due to the pandemic, however, many sound engineers, including Snow, are concerned about when or if those opportunities to gather for shows will return.
"The longer this pandemic drags on, the harder it is becoming for small venues and businesses to remain open," says Snow. "Many of the Austin venues that I used to work will no longer be there for me to return to."
"The shutdown of the live entertainment industry has been nothing short of utterly devastating," Snow continues. "Three tours and multiple production management gigs that I had lined up for 2020 evaporated into thin air, and with the shuttering of Broadway, my 'day job' as a stagehand in the local tour house was left at a standstill. Because my job thrives on large gatherings, any sort of backup plan that I had in the live performance world has been completely eliminated, and the majority of my income is just… gone, with very little hope of it returning anytime soon."
Snow, a young woman who has reached for the stars and has certainly achieved her goals, not only worries about her own career but the careers of others who work in the industry.
"It is becoming more difficult to keep talented workers within this industry," Snow sadly explains. "Many will be forced to leave before they have had the chance to achieve their goals, and those that have spent 20 plus years working their way up will have to find new endeavors, due to the extreme lack of work."
Pearl Jam community, we know how important the wizards behind the curtain are at every Pearl Jam show. Each of us is a part of something bigger. We support each other, and we lift each other up. And the only way that our community works well…that our community will come back…is if we continue to support each other—not just Pearl Jam, but our entire music community—during this time of great need.
Check out Wishlist's Fundraiser – Speed of Sound: SoundGirls Awareness Project – to see how you can support techs and engineers in need in the live music industry.