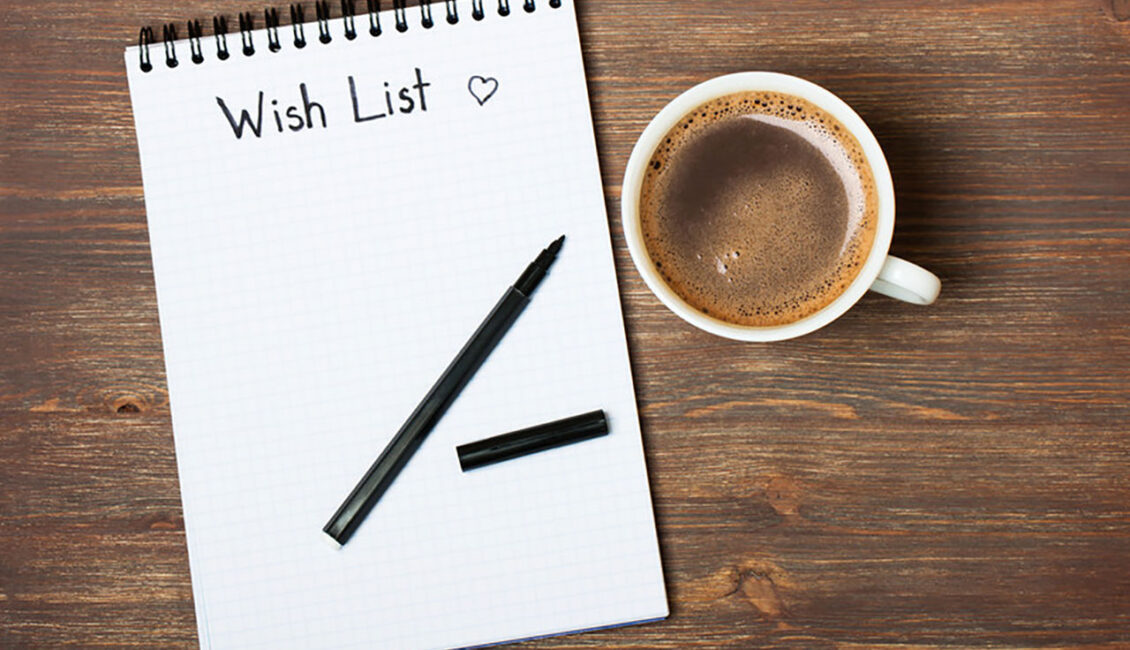 Pearl Jam community, we are all a part of the "tree of sound." The techs and the engineers provide the light and the rain – the behind-the-scenes magic in the live music industry. And with their help and their talent, the tree thrives…all live music thrives.
When the tree thrives, it produces oxygen. And that oxygen – that music – keeps us all alive. Without the sound and the light, the tree does not truly live, and let's face it – neither do we. Therefore, our support for techs and engineers in the live music industry must continue.
Below is "Set 1" of the wish lists that we hope to fill through "Phase Two" of the "Speed of Sound: SoundGirls Awareness Project." Please click on a name below to help fill a wish list for a tech or engineer in need. Thank you for your continued support.
1. Laura Jean Clark from New Orleans, Louisiana
Bio: My name is LJ Clark, and I've been touring for 16 years. I started off managing two all girl bands (Civet & Rocket) and traveling in a van with them opening up for bands like Social D, Rancid, Flogging Molly. That lead me to my first big job being the PA for Slayer. I worked for Slayer traveling the world with them, also working with bands like Marilyn Manson, Ron Zombie, and the Mayhem festival. That lead me to being the production coordinator for Drake and jumping into the pop world of touring. I have been most a production coordinator for all those bands and more, most recently moving up to be a Live Nation promoter rep. The last few years I was out with Backstreet Boys, David Blaine, Offspring, GNR, Santana, Sara Barielles and The Who. All of 2020 was booked with tours so I had my budget set with my husband. We recently bought our first home and had a wedding that we've been hoping to pay off with all the work from 2020. We were hit very hard overnight and have been struggling to keep afloat. My husband also toured for a living and we have no clue how we're going to get through this. These items on my wishlist are just the small things that add up that would help us so much. I can't wait to get back out on the road and help get these shows going to make every fan happy!
2. Hannah Smuda from Nashville, Tennessee
Bio: I was most recently an Inventory Manager and Production Coordinator at a touring lighting vendor. I oversaw where gear was allotted, sourced and booked out sub-rentals (gear traded between Production companies at wholesale prices when you are short in items), assisted with tour logistics, our storage and rehearsal clients, artist hospitality, shipping and receiving, assisted client relations, and assisted the shop manager. A little bit of everything or a lot of everything! My most recent gig was at Pulse Lighting (clients they are known for are Grace Potter, Margo Price, Lake Street Dive, Widespread Panic, Brandi Carlile & more.) My lil Shih Tzu came to work with me and was the shop dog. We both miss this amazing team! I have a prior history in Tour Managing and Production Coordinator roles. All are logistics on different sides of the equation!
3. Sarah Dunbar from Nashville, Tennessee
4. Lori DeLancey from Nashville, Tennessee
Bio: My husband and I are both independent touring professionals. For over 30 years I have coordinated events around the world, most recently working behind the scenes to develop and deliver VIP promotional items for tours and special events. My husband builds the video screens and works as a camera operator for Luke Bryan, Eric Church, WWE, and locally on Nashville events. We have a 10 year old daughter and a 4-legged son (Leo, the Dog)
5. Dianne Zahnle from Nashville, Tennessee
Bio: I'm a Jill of All Trades (audio/lighting/video/rigging) normally and had been starting to work in Production Management when all this went down, derailing my hopes. I have rescued and adopted 5 sweet sweet kitties in addition to fostering kittens and scooping up stray puppies to reunite them with their fams. These little lovlies take up a lot of my now limited/unsure income but I can't switch their diets and compromise their long term health bc it's not their fault this is happening. I started growing my own veggies in an indoor hydroponic setup that can provide produce without the uncertainty and fickleness of my outdoor garden, year round. Getting into programming seems like a natural pivot, considering how technical my last career was, and I can work upwards on more advanced skills while hopefully working an entry level but in demand gig
6. Maria Bermudez from Nashville, TN
Bio: I was the Production Coordinator for Post Malone. I handled all logistics for crew, travel arrangements, hotel accommodations, ground transportation and everything in between. I acted as support for the Production Manager and Asst. Production Manager when it came to all things production related and the liaison between the tour and promoter rep. Thank you again for your generosity.
7. Chris Markferding from Nashville, Tennessee
Bio: I live in Nashville, TN, and started touring in 1998, working primarily as a Tour Manager. Last year I transitioned to less touring and concentrated more on working regional music festivals in the Southeastern US, but with the COVID cancellations this year I've lost my full year of festival work that I had booked for 2020.
8. Brittany Stevens from Nashville, Tennessee
Bio: As the only girl on the road with these guys, I am the "mom" for the band Tesla and their crew (and any opening band we may have). I am the band's assistant, backstage coordinator, and wardrobe!
9. Emma and Pippy O'Hehir from Gallatin, Tennessee
Bio: Married couple, both industry. Automation Tech/Lighting Tech, and Inventory Manager.
10. Ericka Reardin from Vero Beach, Florida
Bio: My job in the music industry is audio, primarily for tribute concerts and houses of worship. As a young woman in audio, it's tough to be in crews of all men, but I love a good challenge. COVID has added a new "challenge" and I'll keep the same resilience towards it!
11. Kyleen Blunt from Saint Cloud, Florida
Bio: I worked for a local theme park setting up various events throughout the year, which included a concert series, holiday parties, and food festivals. I also worked at a local venue setting up events that varied from school concerts to ethnic festivals, and even the Russian Ballet!
12. Abigail La Bianca from Severn, Maryland
Bio: My name is Abigail La Bianca. I am recently out of college and was just breaking into the music industry as an audio engineer when COVID hit. Right now I am working part-time, trying to stay afloat while I wait to be brought back from my furloughed position at Live! Casino & Hotel, while also preparing for my upcoming wedding. Thank you so much for your generosity!
13. Kim B. from Lexington, Kentucky
Bio: I have worked in music for just over the last 25 years as a Production Assistant/VIP Coordinator. After so many years of being behind the curtain and being the one finding solutions, this is certainly different to be front and center asking for support. While I am grateful to be home this summer with my family I am hungry to get back to work!
14. Josie Hoggard from Athens, Georgia
Bio: My name is Josie, I'm a tour manager, stage manager, and banjo tech in the bluegrass and Americana world. I've been really lucky to tour with some of my heroes and to see so many great places; I love touring (when there isn't a pandemic), the people I work with, and meeting the incredible fans that make my job possible.
15. Jacqueline Esposito from Edison, New Jersey
16. Aliana Antoine from Boston, Massachusetts
Bio: My job was to Record vocals and live instruments
17. Amber Martin (Jones) from Indianapolis, Indiana
Bio: On tour I am typically the "catch-all" – keeping everything running by providing the info about where we are, where we are going, the schedule for the day, the travel plans, the food…the list is endless.
18. Dana L Wachs from Brooklyn, New York
Bio: I am a freelance touring FOH/TM/Mons engineer, on the road since 1994, when I first toured as the bass player for Holy Rollers (Dischord). Since then, I have toured as sound engineer for bands such as Cat Power, MGMT, M.I.A., Deerhunter, amongst others. I also perform solo as Vorhees in my down time.
19. Jade Payne from Brooklyn, New York
Bio: Hi, I'm Jade and I'm a touring front-of-house and monitor engineer who toured with Bikini Kill and Khruangbin before the pandemic hit. I'm queer, black, musical, and nature-enthused.
20. Nekira Grant bka Rouge from New York, New York
Bio: Rouge is an American performing artist hailing from New York City. Known for her distinct sound, Rouge has developed a style on to her own mixing Club music, Hip Hop, and Ballroom sounds together. Along with her brand she sells custom apparel under the umbrella of Rouge Wear and provides services in regards to, merchandise, music, & dance production. Dance instruction/choreography, artist development, songwriting, and a soon to be audio engineer as her training begins the first week of September 2020.
21. Kirstin Johnson from Chicago, Illinois
Bio: I am a sound engineer and occasional designer. I mix both musical theatre and concerts. I love music's ability to transform and look forward to the day that we can enjoy it together again.
22. Morgan Dudaryk from Bolingbrook, Illinois
Bio: I'm starting my first year as a Sound Design major, Music Studies minor at DePaul University. While I am yet to get into the music industry, my dream after graduation is to work on tours with live musicians before opening my very own recording studio, dedicated to lesser-known musicians, women, and musicians of color.
23. Daisy Guzman from Bolingbrook, Illinois
Bio: Hello, my name is Daisy. I am 22 years old and am a stagehand for Hedroom Productions. I am currently studying to become a Live and Installed engineer at Columbia College Chicago and am minoring in Music Business. I would like to extend my gratitude to you all for your support and generosity during this time. I appreciate the support and I hope you all are healthy and safe. Thank you.
24. Cynthia Renae Booker from Chicago, Illinois
Bio: Immediately before the pandemic hit, I was the sound supervisor for Teatro ZinZanni in Chicago, IL. My duties varied from lead A1 to sound designer in the midst of a show featuring every and any type of entertainment form including genres varying from metal, jazz, Broadway, rap, R&B, opera, and evening a little yodeling.