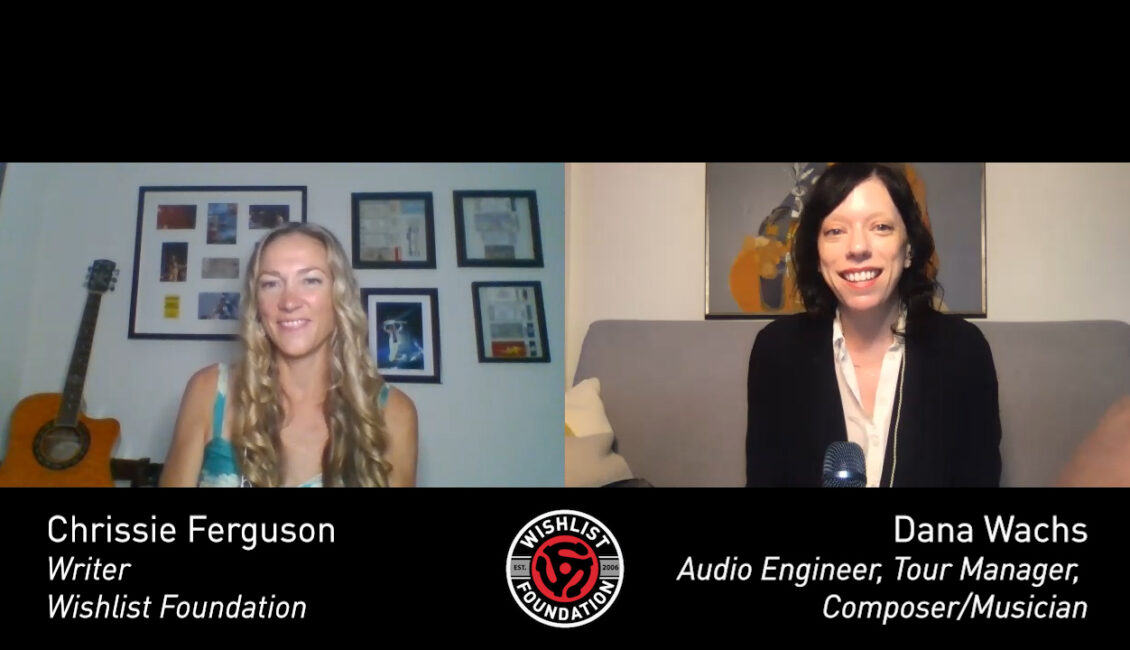 I had the incredible opportunity to recently interview the very talented Brooklyn-based Audio Engineer, Tour Manager and Composer/Musician – Dana Wachs.
In the interview, I speak with Dana about her career in music, which began in 1994 when she began playing bass guitar for the D.C. punk band, Holy Rollers. We also chat about her passion for live sound and her incredible resume in the live music industry.
Unfortunately, though, like so many of her peers in the industry, Dana's career has been greatly affected by the pandemic.
How can we support Dana and those in need in the live music industry? Help to fill the wishlists of sound engineers and techs in great need by clicking here.
Pearl Jam community, we are all a part of the "tree of sound". The techs and the engineers provide the light and the rain – the behind-the-scenes magic in the live music industry. And with their help and their talent, the tree thrives…all live music thrives.
When the tree thrives, it produces oxygen. And that oxygen – that music – keeps us all alive. Without the sound and the light, the tree does not truly live, and let's face it – neither do we. Therefore, our support for techs and engineers in the live music industry must continue.
Thank you for your continued support.