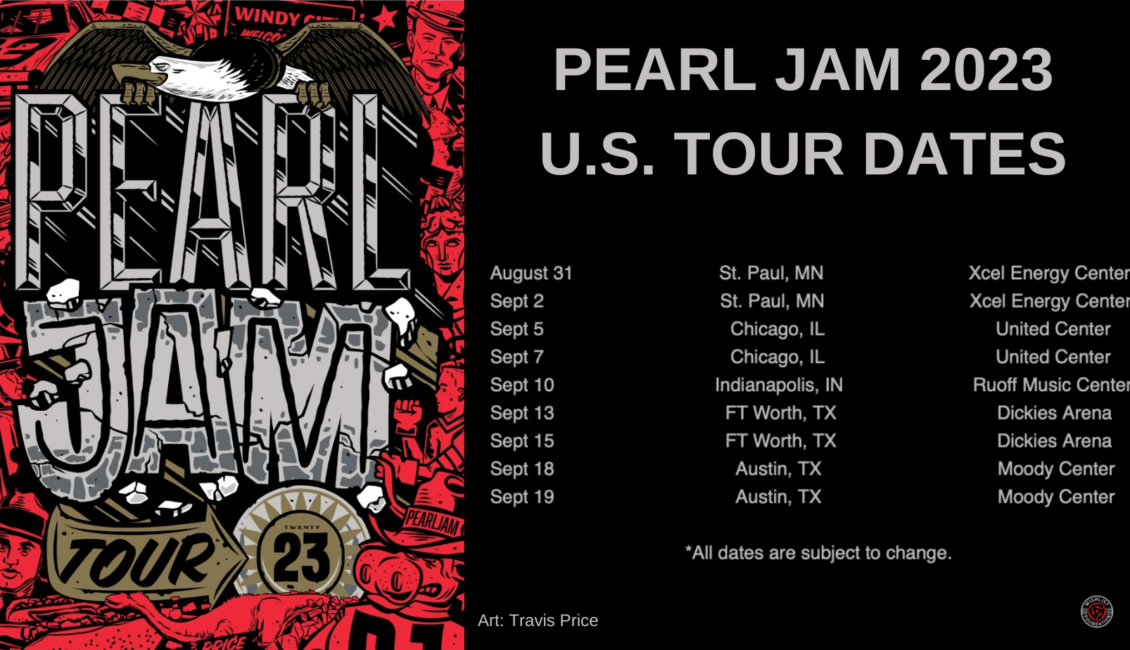 It's all happening! Pearl Jam has announced they're hitting the road in August and September with a nine-show run in St. Paul, Chicago, Indianapolis, Fort Worth and Austin!
Special guests Inhaler will open the Chicago, Indianapolis, and Austin shows. Support for the St. Paul and Fort Worth dates will be announced in the coming weeks.
To kick off the announcement, a commemorative 2023 U.S. Tour poster is available exclusively to Ten Club members now through Sunday, April 23 at 5 pm PT at http://pearljam.com
Who's excited?! Where do you want to see them?