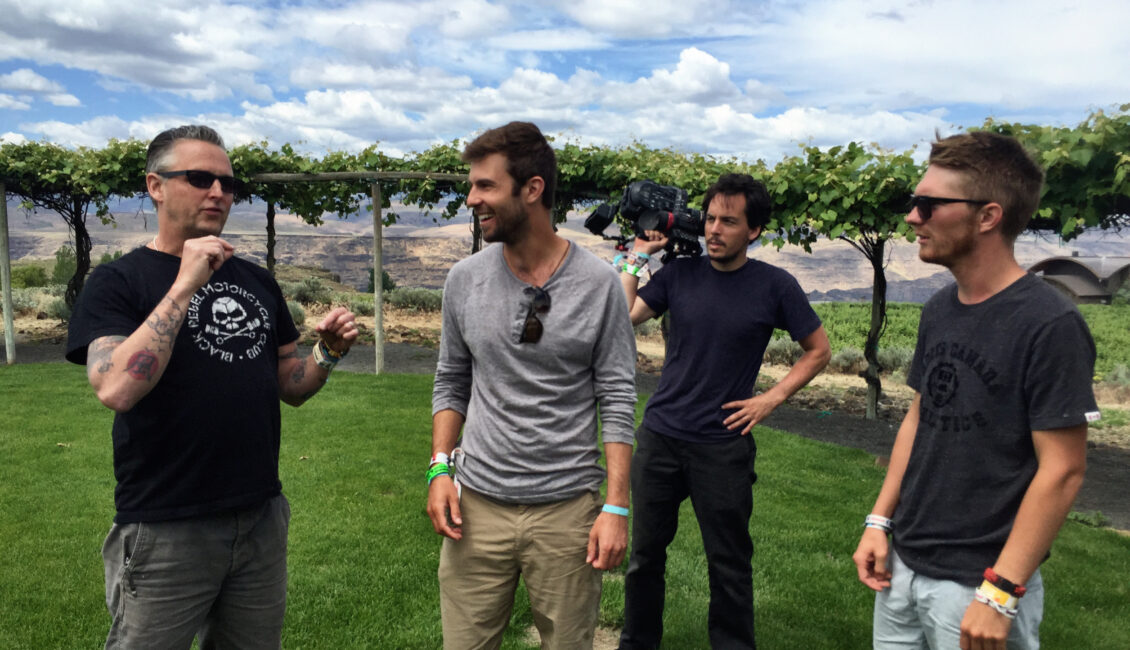 By Chrissie Ferguson
Some may wonder, does it really matter where you see Pearl Jam play? After all, you're going to the show. Whether you're indoors or outdoors, on the rail or in reserved seating, you're there. And you are lucky enough to be a part of the experience and to hear the band play live.
While I believe this to be true, I also believe, however, that there actually is something about the concert venue itself that chisels the deep grooves of memorable moments into one's mind.
Maybe the venue provided a historical backdrop, like the open-air Roman Amphitheater—the Verona Arena—in Verona, Italy.
Or maybe, the concert venue was a ballpark, like Wrigley Field or Fenway Park.
I'll always have my Wrigley story about surviving the thunderstorm in 2013 during the Lightning Bolt tour. I know you all remember that show, too. And I'll certainly never forget standing on the field at Fenway Park, in awe of my surroundings as I felt the presence of baseball legends who had gone before me.
Finally, the memorable venue that pushed a particular PJ show to the top of your list, may have been one with a natural backdrop, like Red Rocks or The Gorge.
Those lucky enough to have made the pilgrimage to see Pearl Jam play at the Gorge Amphitheatre will certainly have stories to pass on to their children and grandchildren. Because while it was initially just about seeing Pearl Jam play live, it was the spectacular venue that overlooks the Columbia River in the rural town of George, Washington, that will never be forgotten by most.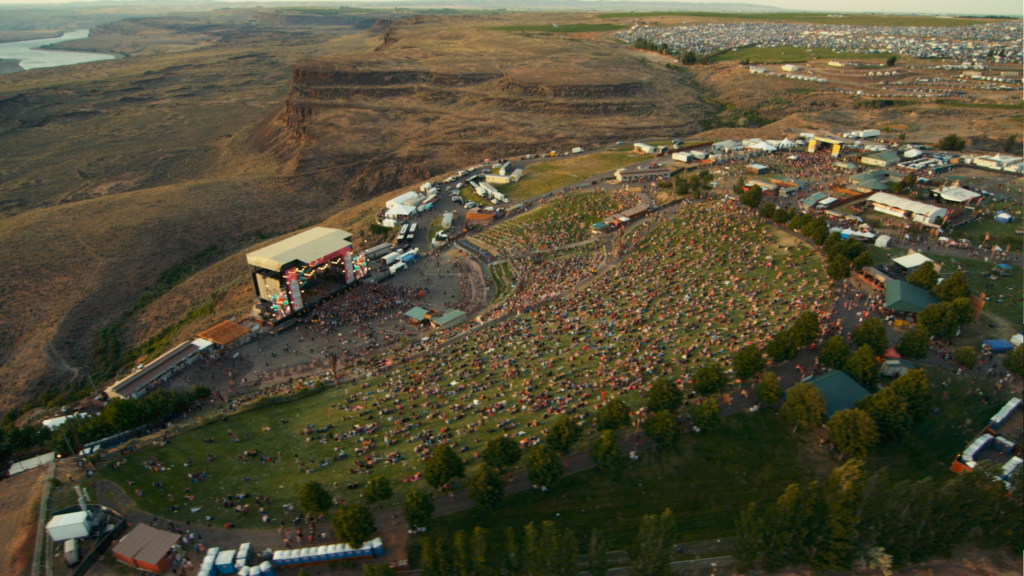 Enormous: The Gorge Story, filmed and directed by Tim Williams and Nic Davis, will allow all of us to catch a glimpse into those incredibly memorable Gorge moments that will make their way into Pearl Jam history books.
While the release date of the documentary is to be determined, this Friday we would like to feature Nic Davis, the director and executive producer of Enormous: The Gorge Story.
Davis, an Emmy award-winning documentary filmmaker and the founder of 4:08 Productions, grew up in a small town in Montana and remembers hearing about traveling to the Gorge for festivals like Sasquatch and Dave Matthews shows. And when he and producer Tim Williams began working on several projects together, they decided to take on this Gorge Amphitheater "passion project."
While Pearl Jam fans can look forward to an interview with Mike McCready in this documentary, footage of the band and the fans is also included.
"We documented Pearl Jam's first show at the Gorge when they were opening for Neil Young in '93. In the film, we have a whole scene about that show in particular. We've got archival photos from it where we feature the first-ever house Gorge photographer. He has these amazing photos of Dave's and Pearl Jam's first shows there. We have a bunch of cool shots of Eddie and Mike McCready and the whole band during that performance where you can see some of their reactions to the human avalanche (in the audience). That was a pretty wild scene. We even have some archival footage that the archivist from Pearl Jam provided us with – some fan footage, which is pretty cool."
Thank you, Nic and Tim, for spending five years of your time and effort on Enormous: The Gorge Story so that we can all experience the magic of this spectacular venue carved out by Mother Nature. We look forward to viewing the documentary when it is released in theaters.
To the Pearl Jam Community, please don't forget to reach out to me with your Pearl Jam stories at [email protected]. Let's lift each other up during this time of uncertainty and create some positivity in our Pearl Jam community.
Featured Photo: Nic and Tim speaking with Mike at The Gorge
Gorge Aerial Photo: Shared by Trafalgar Releasing