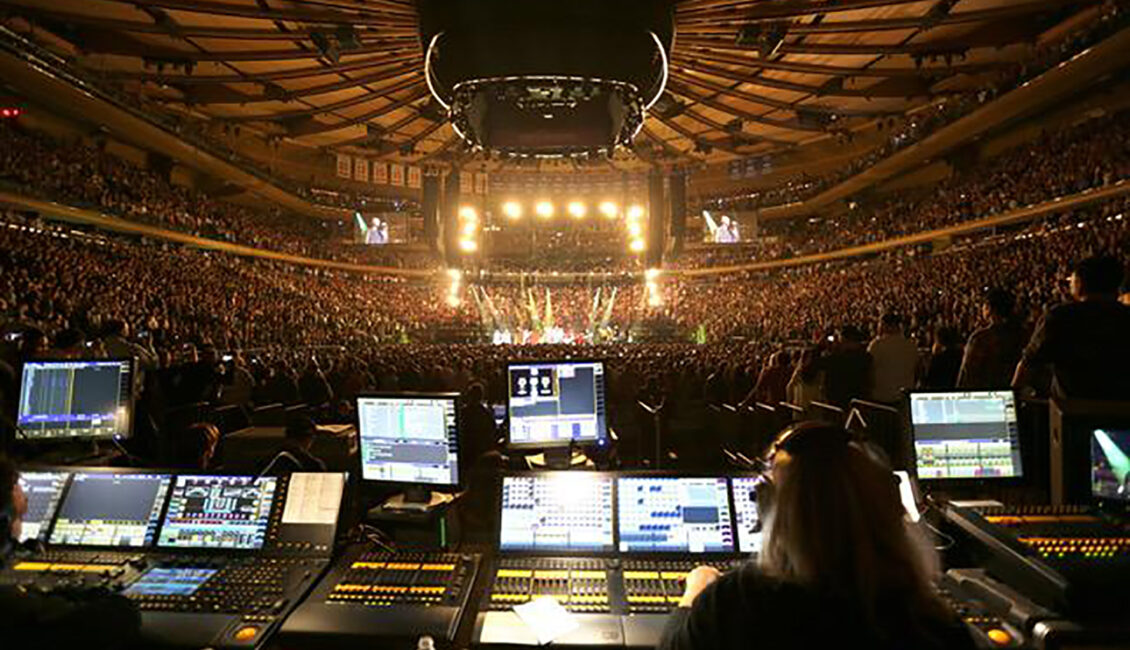 By Chrissie Ferguson
Light. It has a power all its own—the power to illuminate a concert crowd of 40,000, creating a sense of belonging among individual concert goers who feel—if only for a moment—that they are an integral part of the show.
And it has the power to give one member of a band an almost majestic or ethereal aura as a beam of light focuses solely on him or her for a moment in time.
I'll never forget the night of July 15th, 2006, at Bill Graham Civic Auditorium in San Francisco, California, when Pearl Jam frontman – Eddie Vedder – radiated in that single beam of light during the song, "Rearview Mirror."
In typical Vedder style—not seeking a desire to be the focus of the spotlight—he lifted his guitar above his head, using it as a tool to deflect the light from himself onto the faces of adoring fans surrounding the stage.
While creating a thousand points of light throughout the audience had been done before, and it would be done again—for me, it was THAT concert when I began to take note of Vedder's and the band's relationship with light.
Light isn't just…well, light for Pearl Jam.
It isn't used to overpower the music with some sort of ostentatious production, so often witnessed at other musical artists' concerts. Instead, it is used to highlight the voice and the sound behind the music. Most importantly, it is used to interact with the fans.
And it is one woman and her team who create the magic of light for the band and the fans, night after night.
Kille Knobel, known as "Kille" by many Pearl Jam fans, has been the Lighting Director for the band for 20 years. I feel incredibly blessed to have interviewed and to have met such a gracious and talented woman.
While Kille is normally the woman behind the spotlight, I would like to put in her in the spotlight for this week's "Feature Friday."
I have a lot of favorite memories with the band; it's hard to pick just one. This isn't a one-off occurrence; it's a quietly touching moment that happens from time to time at our shows with sign language interpreters. Our family is directly impacted by congenital hearing loss, and these interactions, unbeknownst to the band—I am sure—are deeply meaningful to me. Every now and then (the interpreters) will catch Ed's attention if they are near the stage, and he will interact with them in a very spontaneous, unforced way. He's brought them onto the stage and has sung to them, and in one of my most favorite memories – he even slow danced with a very surprised interpreter. I get choked up pretty much every time, as I am reminded of what compassionate and inclusive people we are lucky enough to work with.
Thank you, Kille, for being our light in the darkness. We will miss seeing you, your team, and your amazing light production this year. Stay safe and well, and hopefully, we will see you on the long road next year!
PJ community, please remember to share your positive stories with me at [email protected]. Let's lift each other up during this time of uncertainty and create some positivity in our Pearl Jam community!
*This article has been adapted from Chrissie's interview with Kille in 2018.
*Featured image: Photo by Karen Loria
*"Ed with guitar": Photo by Cory Schwartz @cschwa17